Rock on, friends -
All Power to the People this summer!
Resistance is not futile!
More info from the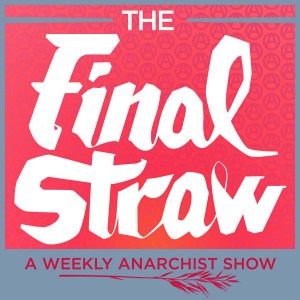 The Final Straw interviews two outside organizers, Amani Sawari and Brooke of IWOC about the upcoming national prisoner strike starting on August 21st and continuing through September 9th, 2018.
#prisonstrike
#AUGUST21
2018
Rebels incarcerated in prisons across the nation declare a nationwide strike in response to
the riot in Lee Correctional Institution
, a maximum security prison in South Carolina. Seven comrades lost their lives when prison officials turned their backs on a riot they provoked. We are demanding humane living conditions, access to rehabilitation, sentencing reform and the end of modern day slavery.
Learn more at
http://sawarimi.org/national-prison-strike
Demands
Immediate improvements to the conditions of prisons and prison policies that recognize the humanity of imprisoned men and women.
An immediate end to prison slavery. All persons imprisoned in any place of detention under United States jurisdiction must be paid the prevailing wage in their state or territory for their labor.
The Prison Litigation Reform Act must be rescinded, allowing imprisoned humans a proper channel to address grievances and violations of their rights.
The Truth in Sentencing Act and the Sentencing Reform Act must be rescinded so that imprisoned humans have a possibility of rehabilitation and parole. No human
shall be sentenced to Death by Incarceration or serve any sentence without the possibility of parole.
An immediate end to the racial overcharging, over-sentencing, and parole denials of Black and brown humans. Black humans shall no longer be denied parole because the victim of the crime was white, which is a particular problem in southern states.
An immediate end to racist gang enhancement laws targeting Black and brown humans.
No imprisoned human shall be denied access to rehabilitation programs at their place of detention because of their label as a violent offender.
State prisons must be funded specifically to offer more rehabilitation services.
Pell grants must be reinstated in all US states and territories.
The voting rights of all confined citizens serving prison sentences, pretrial detainees, and so-called "ex-felons" must be counted. Representation is demanded. All voices count.
Endorsers
See
full list of endorsers
.
Add your organization's name to the list by emailing prisonstrikemedia@gmail.com
Support the Strike
Educate yourself and others about the strike demands
Organize a phone tree in preparation for phone zaps
Amplify incarcerated voices via social media using the #August21 and #prisonstrike hashtags
Join or organize a solidarity demo
and check this out:

First issue of the 2018 national prison strike newsletter.